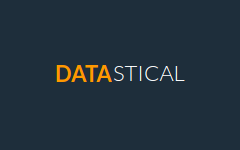 Anyone who has ever tried to find data in online databases knows how tricky they are to navigate. Online databases can be very useful, but only if one knows how to use them properly. Most of the time, information is difficult to find, and once users find it, it is never represented in a user-friendly way.
Fortunately, there is a profusion of new resources that aim to bridge the gap between accessible information and practical needs of professionals who require robust data about various business sectors.
With its range of innovative, result-driven semantic solutions, Datastical is that type of platform. It allows users access to corporate information on a straightforward and user-friendly interface, presenting information on readable graphs and charts.
Datastical is a platform that explores various business industries and helps users find all kinds of data about companies located in the United States. Right now, the platform offers information about motor carriers and medical institutes, but it's continually expanding and plans to add more databases shortly.
So how do users look for data? First, they can check out the section with recently added companies that are divided by category to help users quickly understand this selection. Another way to browse the vast collection of information is to use the business index that lists all companies that are covered by the platform in alphabetical order.
It's enough to click on the company name to access the individual profile. Company profiles on Datastical include plenty of useful information, starting with the enterprise name, carrier operation, Dot number, to more in-depth data such as whether the carrier is subject to placardable HM threshold or passenger carrier threshold.
Every profile features a short description of the company and detailed data ranging from contact information and state affiliation to the number of power units and drivers. MCS 150 mileage form date and per year is included as well, together with the Safety Measurement System (SMS) results.
Users can see the total number of inspections within the last 24 months, divided into control types and the number of drivers who have been inspected.
The lowest section of the page displays the nearby or popular companies in the category – a great aid in learning more about the sector and local market.
Datastical is a practical platform that offers data aggregated from various online databases. Having all that information at their disposal in a single place, professionals who need to conduct in-depth data analysis will have a valuable resource at their fingertips.
That's why Datastical is on its way to becoming a go-to platform for anyone who needs data about a particular business sector.