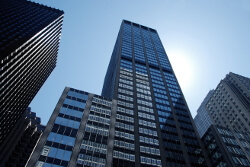 Nowadays consumers are used to having full access to publicly-available information. And even if it seems that business data is easy to find, many users struggle to access it on online databases which are often very complex and hard to understand. But more importantly, they might feature outdated or fragmentary information, effectively disturbing company search. Fortunately, the online directory scene in Australia has recently been enriched with a new addition.
AuBiz is a brand new online directory which collects key business data about Australian companies and presents it on clear company profiles that are brimming with relevant information users actually search for.
Who can benefit from AuBiz? Anyone in search for information about the Australian market. It can be a business founder looking for strategic partnerships or checking out the competition in the area. Or a job seeker who wants to check a company before applying for a job. Researchers, journalists and students interested in conducting a market research will benefit from AuBiz as well. After all, it's an objective source of quality data collected from various public sources. All data featured on AuBiz is available to everyone entirely free of charge.
This functional and user-friendly directory provides users with key data about all sorts of companies located and operating in Australia by means of smart company profiles. It's enough to play with its search engine and browse collections of company data based on specific criteria, such as the company name, Australian Company Number (ACN), Australian Business Number (ABN), as well as other other search options, for instance as the company's status, type, class and subclass.
Each company profile offers a detailed description of the business in question, showing where it's located, when it was registered and lots of other information, for instance its ABN, ACN, status, type or class. All company profiles offer lots of data about the company's trademarks – for every trademark, users can check its registration date, current status and detailed description.
AuBiz is nothing short of a smart ABN lookup tool, helping users to access key business data and help them better understand the Australian market. What sets Aubiz apart is its usability and the user experience it provides – it's easily one of the most accessible directories available for this market. Users have no time on their hands and need to quickly find essential information – a few clicks on AuBiz are enough to reach relevant company data.